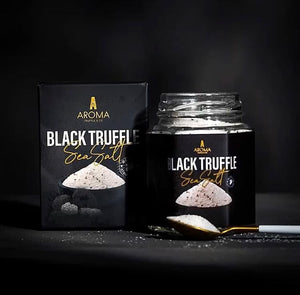 THE WORLD'S STRONGEST TRUFFLE SEA SALT
Experience the freshness of the sea plus the earthy fragrance of truffles.  Aroma Truffle Sea Salt combines the essence of these two elements to give an enthralling palate experience.
Sprinkle a dash of our Truffle Sea Salt on your meats, fish, veggs, or salads for that perfect blend of flavour from one of the best things the sea and earth has to offer.
Exp: 11/06/24 day/month/year